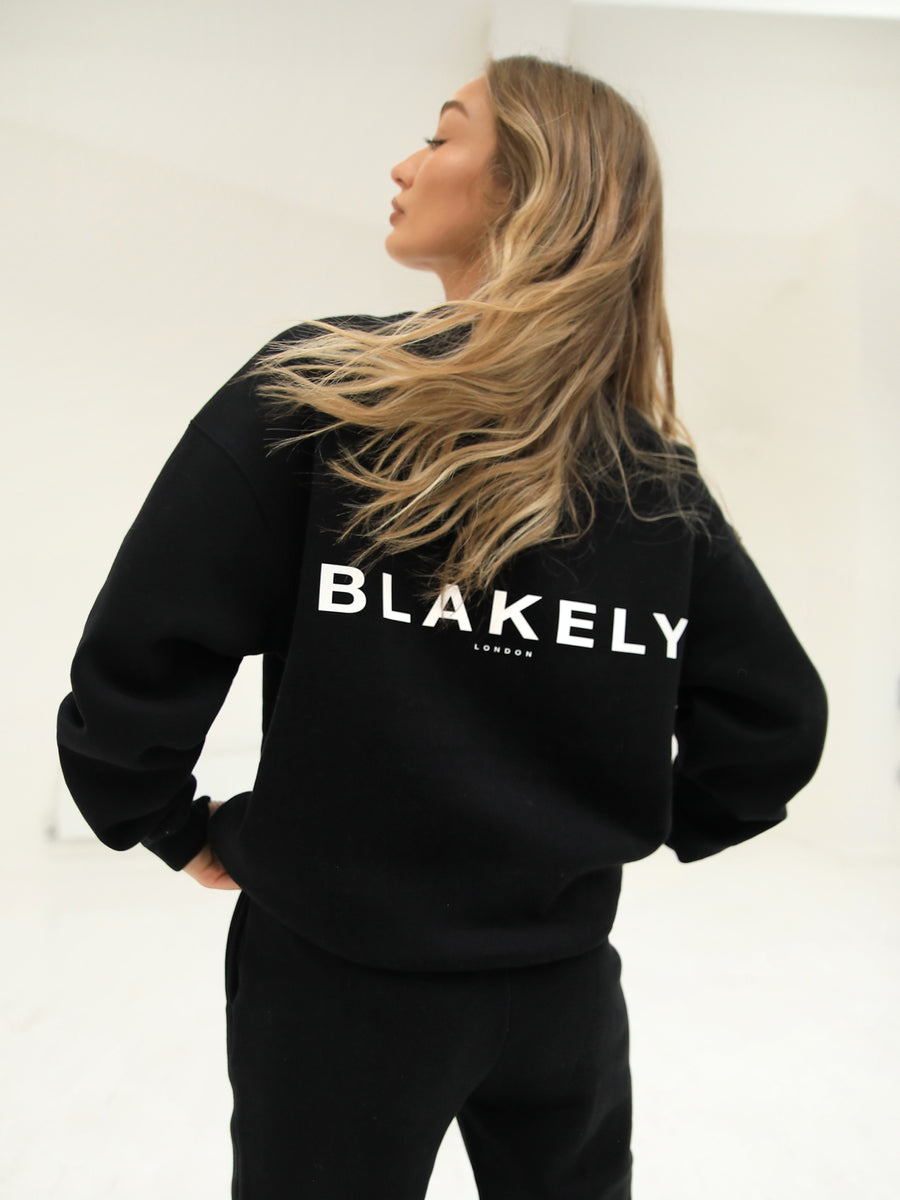 Collections > Sweaters & Knitwear
Blakely London Womens Oversized Jumper
$59
$79
Description & Sizing Blakely London Womens Oversized Jumper This London Womens Jumper provides a full-length, oversized fit and a crew neckline detail which allows for maximum comfort and mobility. It is designed with dropped shoulders, providing a stylish silhouette. The super-soft fabric is brushed on the inside
Model info: Model is 5ft 7 and wears a size small
Free USA delivery on orders over $199
Complete the look
Description & Sizing
Blakely London Womens Oversized Jumper
This London Womens Jumper provides a full-length, oversized fit and a crew neckline detail which allows for maximum comfort and mobility. It is designed with dropped shoulders, providing a stylish silhouette. The super-soft fabric is brushed on the inside and features the NEW Blakely London logo with sophisticated branding and large lettering on the back, small letter 'B' on the front.
Features:
Full-length oversized fit hoodie
Seamline detail with dropped shoulders
Super-soft fabric, brushed on the inside
High crew neck detail
Raised plastic technique
NEW Blakely London logo
Sophisticated branding
Large lettering on the back
Small letter B on the front
Model is 5'10" and wears a size S
Size Guide
XS - UK 6
S - UK 8
M- UK 10
L- UK 12
XL- UK 14
Materials
50% Cotton, 50% Polyester
Machine Wash
Wash inside out at 30 degrees
Iron inside out with a cool iron
Do not Tumble Dry
Do not Bleach
Delivery & Returns
All orders sent via DHL Express (2-4 Working Days) tracked services
Orders over $199 - Free Shipping
Orders under $199 - $9.99 USD
Returns are available - see Returns Policy
No additional import duty or tax fees applicable, pay once only.